Audio Conversion Wizard 1.3
Naviga SWZ:
Home Page
»
News
Vuoi uno smartphone Samsung Galaxy S7 32 GB, Oro a 610€ ?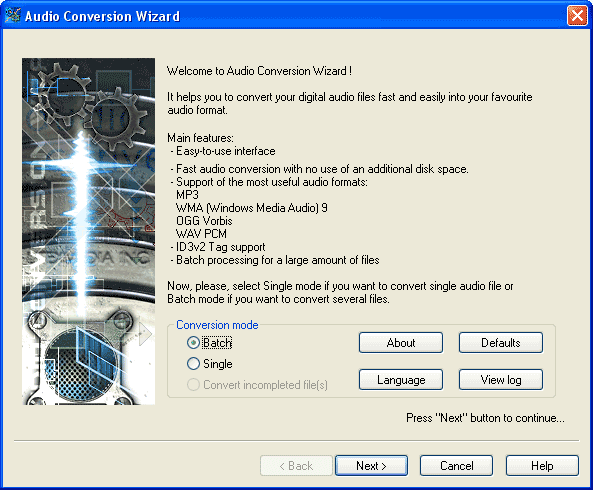 Questo software, permette la conversione tramite Wizard, dei seguenti formati:
WMA to MP3, OGG Vorbis, WAV PCM
WMA to WMA (resampling)
MP3 to WMA 8, OGG Vorbis, WAV PCM
MP3 to MP3 (resampling)
OGG Vorbis to WMA 8, MP3, WAV PCM
OGG Vorbis to OGG Vorbis
with ID3 Tag v2 copying and creation.
Il tutto con pochi e semplici passaggi!
System Requirements:
Pentium 200 MHz or better
16M or more for Windows 95/98/ME
32M or more for Windows NT4/2000
Windows 95/98/NT/2000/ME/XP
About 5Mb free hard drive space
Audio Conversion Wizard 1.3
Commenta la News sul Forum
Voto:
Categoria:
Multimedia e Burning
La Community di SWZone.it
La community con le risposte che cerchi ! Partecipa é gratis !
Iscriviti al Forum
Newsletter
Vuoi ricevere tutti gli aggiornamenti di SWZone direttamente via mail ?
Iscriviti alla Newsletter
News Collegate